February -
For some reason I only write a couple paragraphs each month for this journal, it's so amazing how hectic life gets after a person is retired. My Rotary Club has kept me very busy with big community activities and my friends at the beach love to get together for talks, drinks, and good food to share. I always have folks to enjoy whatever I cook, and my cooking group has shopped together and eaten amazing meals at the bakery where we have our classes. I take long walks with my old dog Cheyenne and read as many books as I can, usually late at night in bed. I adore my Asus tablet and in it there's a stockpile of books waiting their turn.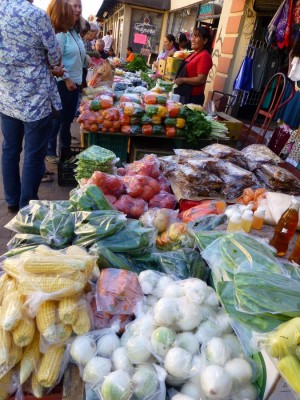 In January Rotary hosted the huge "Cow Plop Bingo" event. It was hilarious and fun, with a giant board of squares painted onto the ground, which each sold for a ticket that cost 50 pesos (about $2.50). Local cowboys brought cows out, one each hour, to see wander around until they first drop a plop! The person with that square would win 5000 pesos ($250!). We had hundreds of people, bbq ribs, corn on the cob, hot dogs, drinks, live music and lots of laughing. In February Rotary has the fabulous Tour of Homes event to visit lovely local houses followed by margaritas, snacks, and a lively auction. These fundraisers are for school scholarships and construction projects, area orphanages, and other community needs. It's impressive what a terrific reputation our club has throughout the region for doing great work.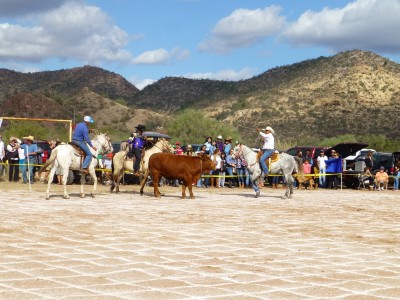 To put it mildly my calendar is full and I rarely get a whole day off just to relax. The weather is getting warmer and more "snowbirds" are arriving for the spring months. At home in Alaska it's been extra cold with lots of snow, my driveway has been plowed ten times already. When it warms up it's icy. I know how fortunate I am to be able to get away for some part of each winter, now that I'm older and am nervous about falling down!
Life around friends is wonderful, and I'm so grateful to love these people!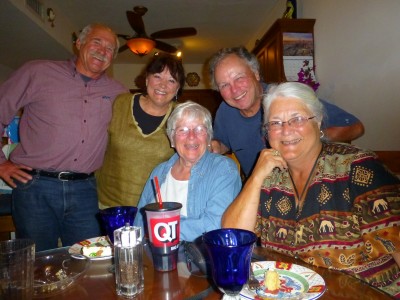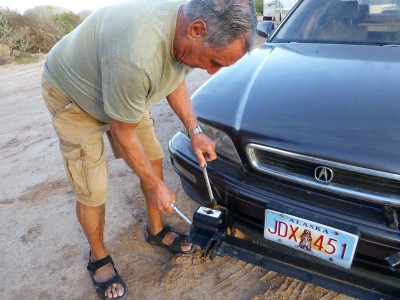 I had an upper back molar break off, one of the only ones without a crown, and finally went to the dentist to get it fixed. I was prepared for another expensive crown, but was happy when it only required a new filling for 1000 pesos (under $50!). I can't give enough praise to these great dentists who deserve their sterling reputations. The medical care is wonderful here too, even for serious heart problems or other health complications.
————
January -
I sit writing in the sunshine, with birds flying all around me, beside the little pond where my motor home camp is located, just over a small dune from the Sea of Cortez in Mexico. I have other friends in RVs within sight, and usually I feel very safe. The local police come by very often, and my RV has a "protection decal" from them on on the kitchen window, even have the cellphone of the lieutenant in the event that I have any problem. Anyway I like having friends nearby "just in case".
The sunsets here are often unbelievably gorgeous, breathtaking, even from my bedroom! One would think that a hundred photos would be enough, but probably not, it's like an addiction. At my home Alaska, they just had two feet of snow and at a couple weeks past the solstice, there's not much daylight and I'm glad to be here. My aunt called the other day from Anchorage, and she was so happy that they had fresh snow and it was just beautiful! But we ended the 45-minute call by her saying, "Well, I guess you are where you want to be, and I'm where I want to be!" So true, but then she has grown kids who still live in Alaska or visit often, while mine are long gone far away, to Central Oregon, Bavaria in Germany, or Southern Nevada, certainly not close enough to see for holidays or even every year for any reason.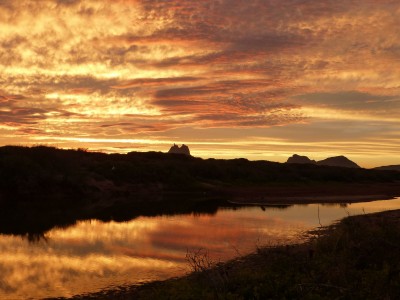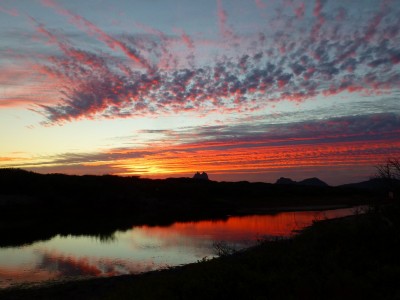 Then my oldest son Grey called from Nevada and we talked for more than an hour, so I began to feel that I really do have a family, even though we are thousands of miles apart. My son Peter and grandson Janek in Germany call a couple times each month and we get a long talk, too. It's great to have this magical technology!
Delivering Christmas gifts to the school children was wonderful. I absolutely loved our Rotary Santa! His gentle, sweet way with each child truly put the spirit back into Christmas for me. But I was a little shocked when the teachers said (in Spanish, of course) that I looked exactly like Mrs. Santa Claus!! Oddly enough, I mostly forget that my hair is white! Perhaps for next year I'll make the whole costume! That would make it even more fun.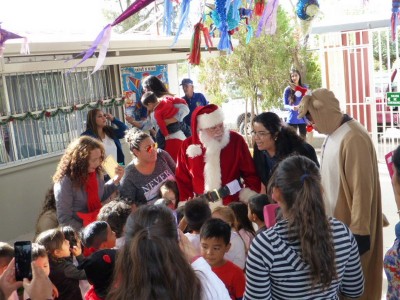 More gift deliveries to another rural kindergarten on King's Day January 6th -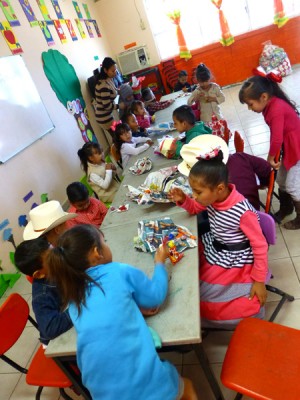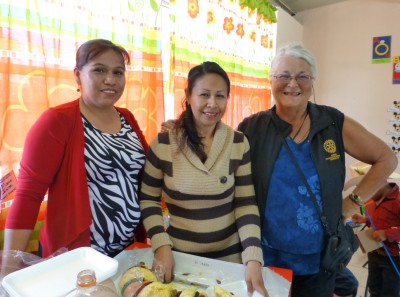 —————-
December -
Finally my solar holiday lights got put up, and now it feels more like the Christmas season! It's been busy with Rotary and a very fun cooking class with some of the same women as last year, the next morning was spent wrapping Christmas gifts for disadvantaged school children. I'm tired and will be glad to hang around my beautiful beachfront home for a while to recuperate. Next week are the school Christmas parties and I'll get some good photos.
Christmas dinner with friends and the annual Yacht Club Parade of Lights –
My home at the beach and my Christmas cooking classmates –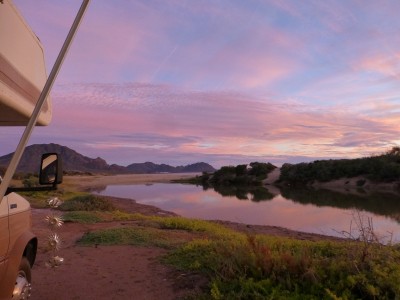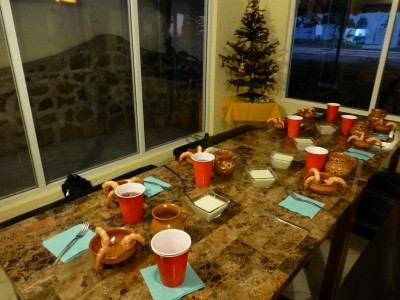 We had another "super moon" this week, and earlier in the month I managed to get wonderful photos of the moon with Venus. Such bright starlit skies are one of the delights of living in Mexico.
My water pump gave me trouble, and I found an amazing young local man to fix it. I was also able to order a replacement from Amazon thanks to friends traveling from Arizona I can get it here.
Every day I am grateful for my wonderful solar panels and the new batteries. I have all the electricity I need, and can flag down a water truck to fill my freshwater tank with "reverse osmosis" water, also find a propane truck to come to my beach site to fill that tank when it gets low. In short, I am completely independent and love it! The local police come by several times a day to patrol the area and I was happy to contribute 100 pesos ($5) to them for their police "protection" decal.