Now I'm headed to South Los Angeles to see Larry Wade to do re-sealing of my roof.  Larry is famous among Lazy Daze owners for his extensive knowledge and professional work on these "retro" motor homes.  I had joined the Ladies of the Moose while I was in Pahrump, and decided to make this trip through California by staying overnight in the parking lots of two Moose Lodges, the first in Hesperia and the second in Simi Valley.  That would bring me a dozen miles from Larry's house for the work to be done.  I was happy to be warmly welcomed at the Moose Lodges, and to have a comfortable dry camp in both places.  I was also invited in for a drink and socializing.  I decided to make the drive through Los Angeles on Sunday, in order to try to avoid the rush of urban traffic.
Unfortunately on Monday morning I followed my GPS on the shortest route to Larry's, which took me through Box Canyon, a steep, twisty narrow road where I had no business driving a motor home while towing a car!  But I managed just fine and arrived before 8 a.m.  Larry was just as nice and meticulous as I had heard.  Besides doing the roof, he also did some other small repairs and shared much experience as we talked during the day.
It was 4 p.m. before I left to drive along the coast to the Live Oak Caravan, in the mountains above Santa Barbara.  This would be my first rally with  the Lazy Daze group in California.  I was astonished when I kept seeing motor homes like mine coming in, to total 102 rigs in all!  It was a very nice experience to meet all these like-minded people who were invariably welcoming and friendly.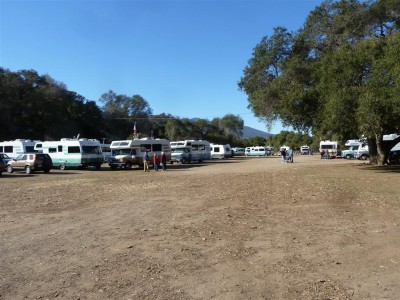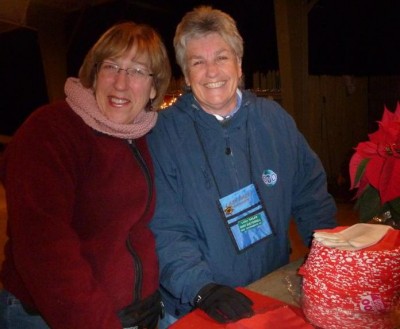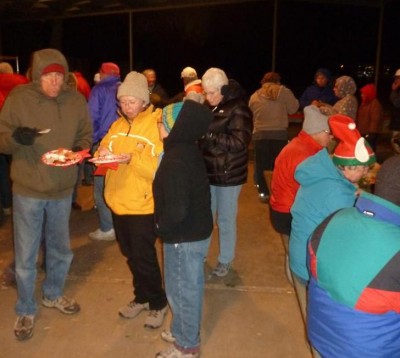 While in the area, I spent an afternoon visiting Solvang, a beautiful little Danish town in the Santa Ynez Valley.  After spending time in Denmark a couple of years ago, it was a happy reminder of that visit.  This would be a place where I'd like to spend more time someday.