On September 10, 2013 by
Kristin
-
Alaska Home
First, I have to confess that I'm glad I didn't sell my big house – at least not yet! It has been full to the brim this summer with family and friends, and I simply couldn't have managed without it. So I guess ambivalence does have its rewards.
A picture is often more effective than words, so some favorites are posted here. Most of the images are Peter and his family, since they were in Alaska for a month, but my daughter Dara was also here for a couple days. Last week I drove my old Airstream down to Homer to camp with Pete's gang in their motor home for three nights. On Saturday they flew back to Germany, except for his oldest daughter Miriam who stayed with me for two days until I drove her to Anchorage on Monday for her flight to Oregon. She will stay with Dara for three months, to have the experience of attending school in America. Since I live far from my grandchildren, this was a great summer for us to laugh, cook, and bond. The days were hectic, busy, and sometimes confusing, but our time together was wonderful.
I was so glad that they were able to stop and see my Aunt Pat, who was running her hostel in Talkeetna. She is a fascinating woman and I'm happy to have her living in Anchorage so we can visit every year.  Pat was an early member of the Ninety-Nines, an international organization of women pilots, and at her Talkeetna hostel she hosts mountaineers every year who are climbing Mount McKinley.
My granddaughters Miriam and Zarah had a very special day of fun with Grandma Kristin.  They both have been wanting to get their hair cut, so we looked at many styling books before they chose their new haircuts.  Here are the results –
We went camping and the girls stayed in my trailer with me, like Janek had done earlier in the summer.
We had lots of fun times, playing at home and taking pictures.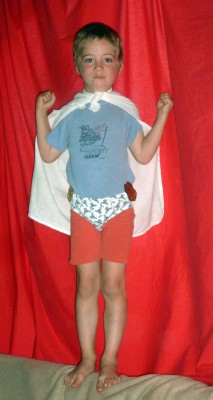 We were finally able to use the rafting trip for six that I won at a charity auction two years ago.  The kids loved this drift down the Kenai River, even though it seemed a little tame to me.
Believe it or not, this is the true color of the Kenai River, it is unbelievably beautiful.  Just kidding about that last picture in this slideshow – it was taken at the Homer Islands and Oceans Visitor's Center.
This week I was contacted by two old friends, people I'm delighted to know are still in my life! It was 43 years ago that I met Bebe in Fairbanks, and for several years she was my kids' babysitter after my son Peter was born in 1971. This woman is always busy with her arts and crafts, teaching beading, sewing, and recycling old items into beautiful new gifts. She's an inspiration of energy and enthusiasm. I met Paul online, when he began following my Romanian Peace Corps journal. He and his wife Pat live in Belfast, Northern Ireland, and we corresponded so often that his family called me his "internet wife". It was incredible fun to go visit them with my London friend Pam in 2010, and he personally toured us all around the country. Paul speaks several languages and loves teaching them to others. He is also an amazing traditional Irish singer, so anyone who gets him for a tour guide is in for a real treat.